OC Ampoule Opener and Closer
Designed to meet the requirements of users who wish to process small batches of closed ampoules obviating the need for washing.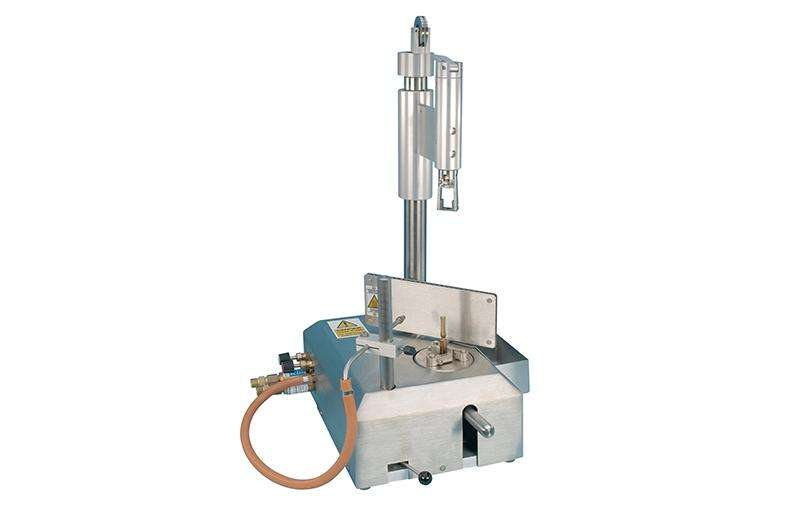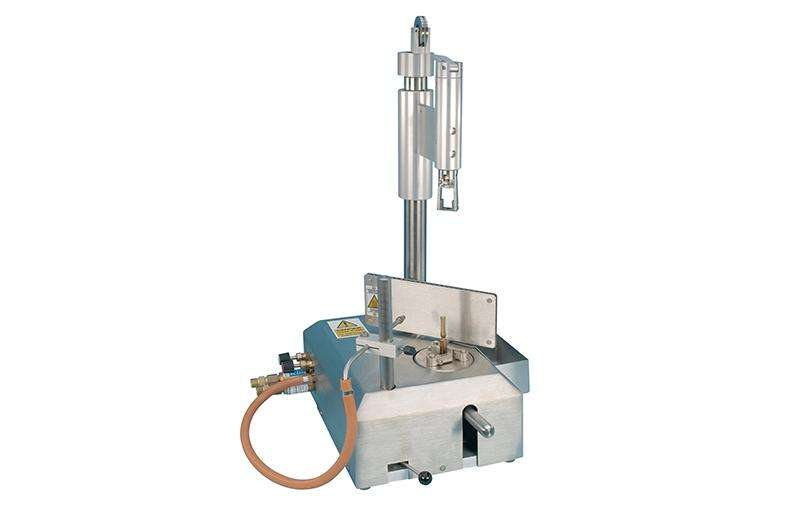 NEED MORE INFORMATION?
Please get in contact with us by filling out the quick enquiry form on this page, and we will get back to you with the information you need.
AVAILABLE FROM STOCK
The Adelphi OC Opening and Closing Machine has been designed in response to the demand from small scale production and R&D laboratories where closed ampoules are used to obviate the need for internal washing.
A flame of mixed gas and oxygen is applied to melt the glass of the closed ampoule. 'Safety First' flash back arresters are fitted to the gas inlets and needle valves control the settings.
The ampoules are placed into a manually operated spring loaded chuck and a flame is brought to bear on the top of the ampoule. As the flame approaches the glass an electric switch is thrown and the chuck rotates and when the opening station is in use the ampoule is opened with the flame. The ampoules can then be filled using an Adelphi Peristaltic Pump and Filling Jig (see Related Products below)
When closing the gripper jaws are placed onto the ampoule neck and the flame operated. As the glass becomes plastic the counter weight pulling on the jaws draws off the ampoule neck and a perfect rounded finish is achieved with very little practice. The drawn off tip is dropped into a detachable box at the side of the machine to cool before disposal.
The sealing process is quick, regular in height and equivalent to that obtained from an automatic machine.
Although specially designed to open and close closed type ampoules this versatile machine will also handle open type ampoules after washing.
A 110v 60Hz version can be made to order.
IN NEED OF SERVICING OR SPARE PARTS?
Get in contact with our Aftersales Team by filling out the enquiry form on this page.