Chat with us!
Durable, Easy to Sterilise, Re-Useable
Full Material Traceability
to meet international pharma and food quality compliance regulations.
Product Specification:
316L pharmaceutical grade stainless steel.
ATEX compliant vessels available upon request.
The types of pressure vessel we offer are:
- Vessel with internal pressure
- Vessel with internal vacuum pressure
- Pressurised heating or cooling jacket
(with liquid in the jacket, with no pressure in the vessel)
- Pressurised vessel with pressurised liquid heating jacket
Options include a sensor to ensure that product volume never falls below a certain level, and a mobile frame for more efficient cleaning.
Material Grade, Surface Finish & TSE certification available upon request.
Please note that to fall within the necessary Sound Engineering Practice specifications, Volume multiplied by Pressure must be equal to or less than 50.
For Example:
- 50 litres of product x maximum 1 bar of pressure
- 25 litres of product x maximum 2 bar of pressure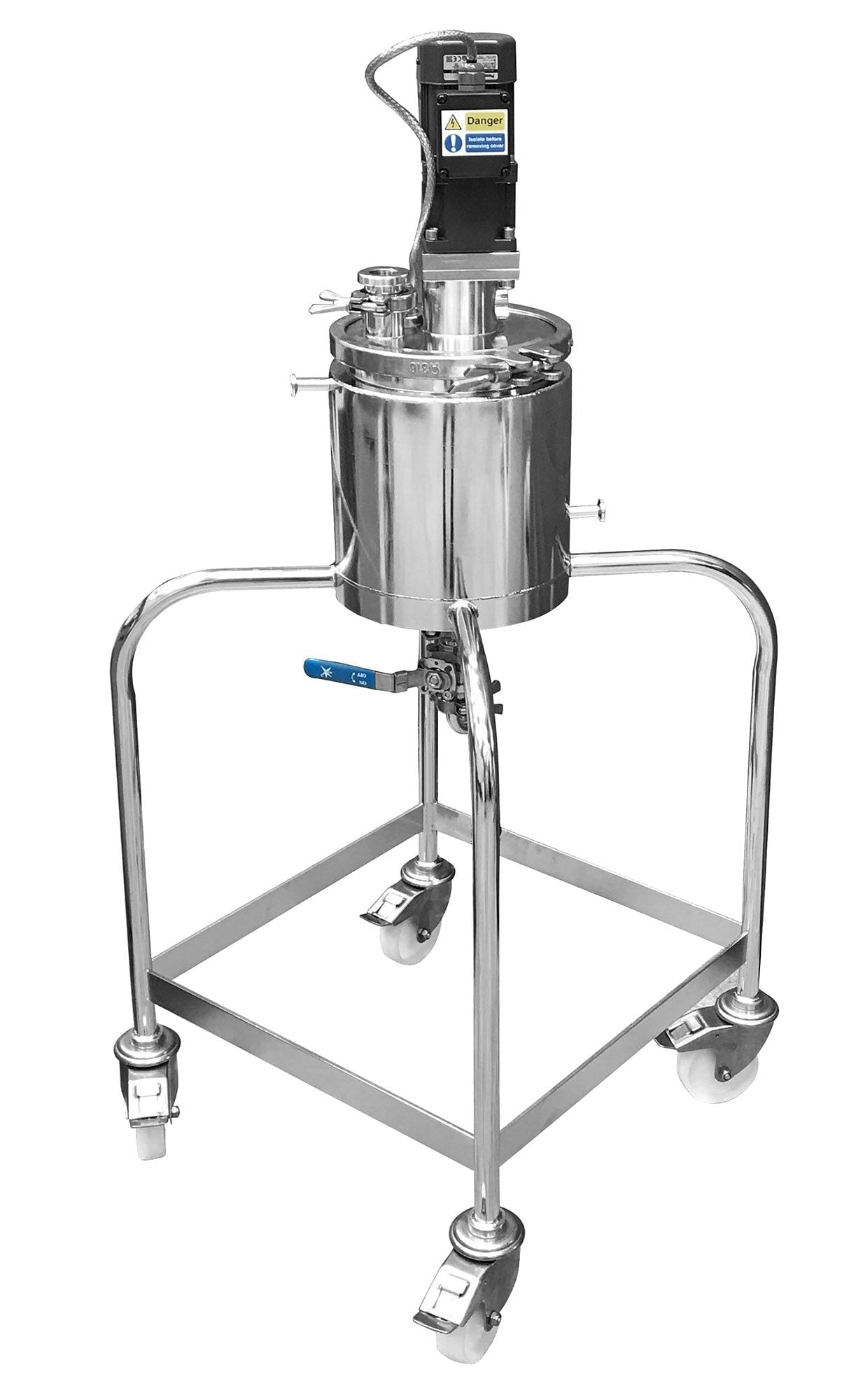 Contact us about this product
Browse Other Types of Products
As you may already be aware, the price of stainless steel is continuing to rise; driven by a number of global market factors. Please note that this product will be subject to a 12% increase from 20th May 2022.
Stainless steel remains the most durable and hygienic option – we invite you to take advantage of the current prices until the increase takes effect. We thank you in advance for your continued valued support.