News Blog
Keep up to date with the latest news, insights and features from the Adelphi Group of Companies
Industry Highlight: Nutraceuticals & Supplements
July 17, 2019
[:en]Nutraceuticals describes products derived from food sources, which have additional health benefits above the basic nutritional content of foods. They can be used to improve general day-to-day wellbeing and control unwanted symptoms.
The term "nutraceutical" combines "nutrient" (a beneficial food component) and "pharmaceutical" (a medicinal drug). The word was devised in 1989 by Stephen DeFelice, founder and chairman of the Foundation for Innovation in Medicine. Nutraceuticals can also be known as medical foods, phytochemicals and nutritional supplements.
At the Adelphi Group of Companies, we offer many products suitable for manufacturers of Nutraceuticals and Supplements:
Profiller
The Adelphi Profiller range of capsule fillers are capable of filling between 1,300 and 9,000 capsules per hour. They are easy to operate and are up to 35% faster than similar capsule fillers, due to their patented design. Be sure to ask about our optional powder vibrators!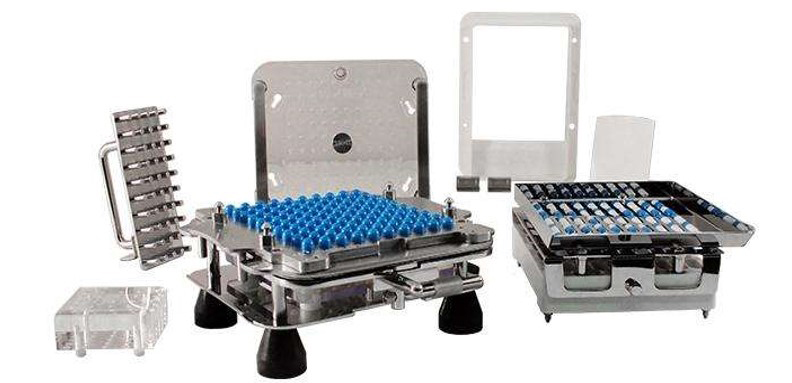 Tumatic Tablet/Capsule Counter
The Adelphi Tumatic Capsule Counter is capable of accurately counting coated and uncoated tablets and capsules.
Tablets up to a diameter of 1/2″ and capsules up to 3/4″ long can be counted using a range of 5 interchangeable perforated plates. Perspex construction aids visual checking and easy cleaning.
After filling the box, surplus tablets are poured back into the bulk container.  By partially withdrawing the slide, 5 to 10 tablets (depending on tray and tablet) are dropped into the bottom for easy dispensing into bottles. Full withdrawal dispenses 50 or 100 tablets.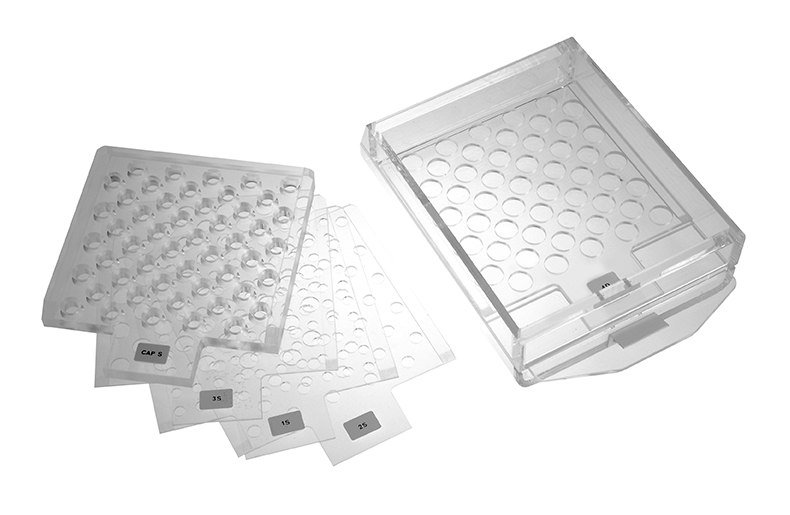 Lifting Leaf Tablet/Capsule Counter
The Lifting Leaf Tablet and Capsule Counting Trays are suitable for coated or uncoated tablets or capsules and can be made to count a fixed number of tablets or capsules of a fixed size.
Made from stainless steel, anodised aluminium and polycarbonate, these counting trays are made to order to match the samples provided by the customer.
The counter is used like a scoop and pushed into a pile of tablets. The requisite number of tablets or capsules fall into the holes and the excess shaken off.  The counter is then tilted back and used as a chute for filling bottles.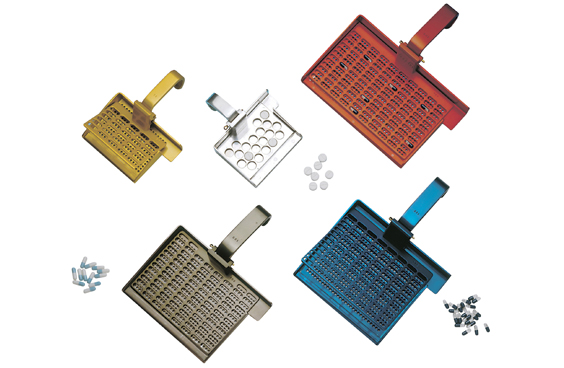 Tablet Counting Tray
The Adelphi triangular Tablet Counting Tray offers a simple yet accurate method of counting round tablets. Manufactured from 304 grade stainless steel, these units allow the user to easily see the number of round tablets in each batch, and to quickly pour them in to a container.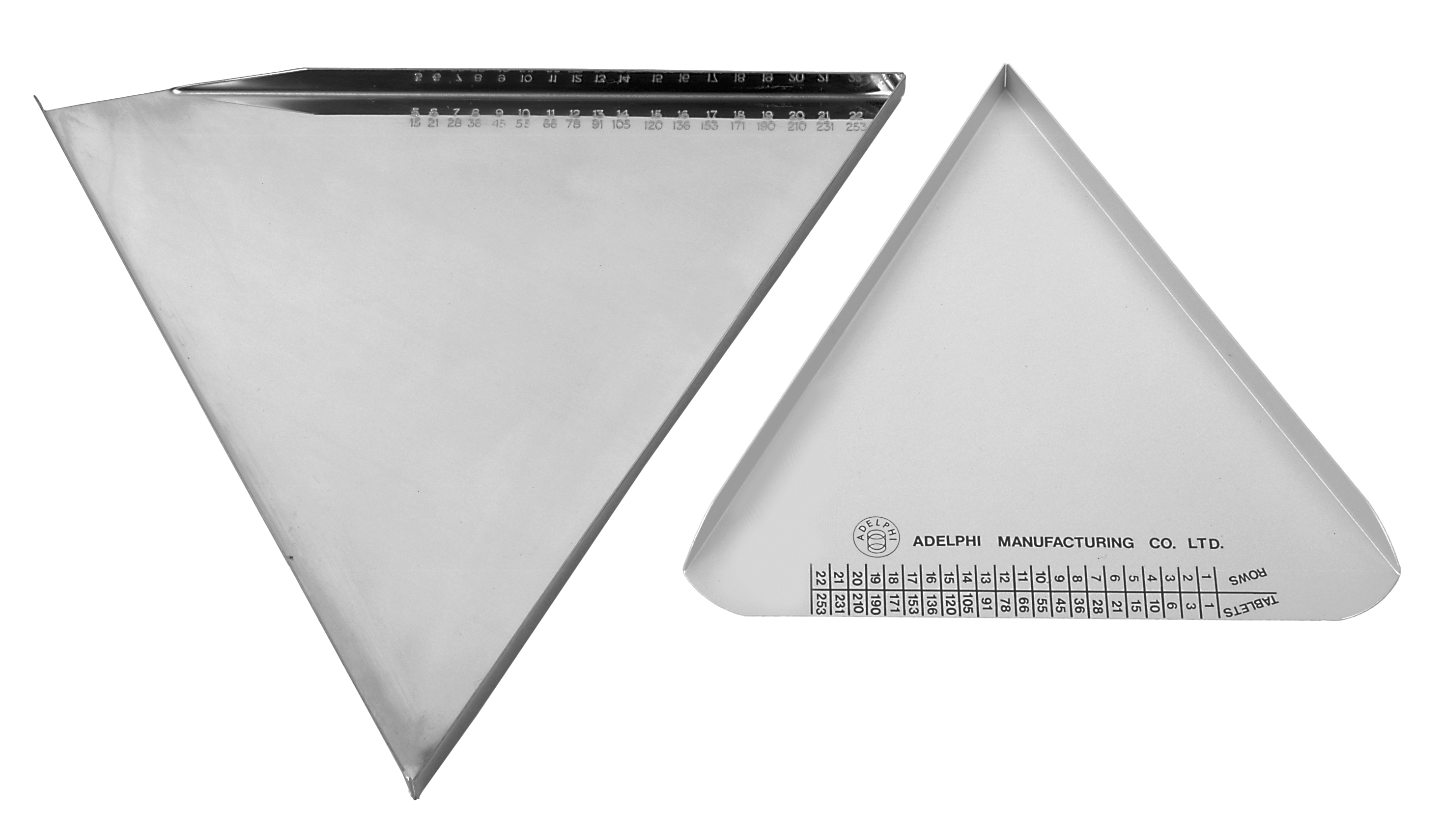 Capsule Counting Tray
Our Capsule Counting Tray is manufactured from 304 grade stainless steel, with corrugations that allow ten rows of ten capsules up to 8mm diameter to be counted quickly and easily. Note that these are sold in packs of 5.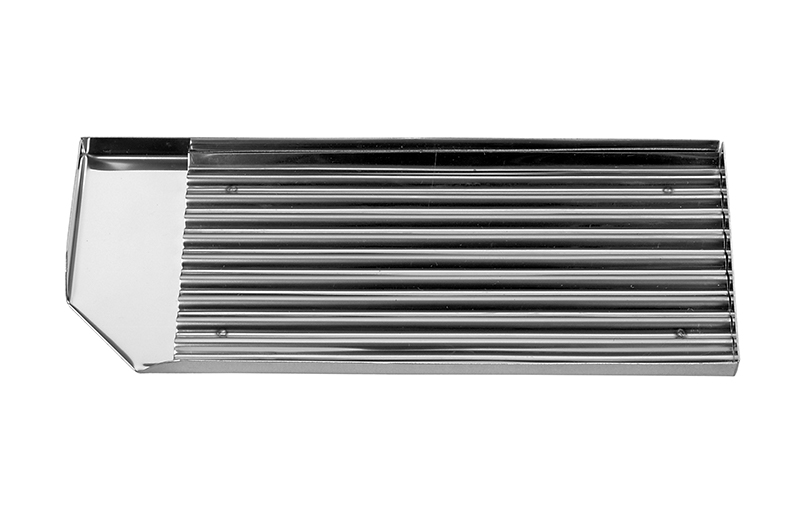 Stainless Steel Process Equipment
Our sister company Pharma Hygiene Products Ltd also supply high quality, hygienic stainless steel process equipment suitable for manufacturing nutraceuticals and supplements, including utensils, bowls, scoops and more.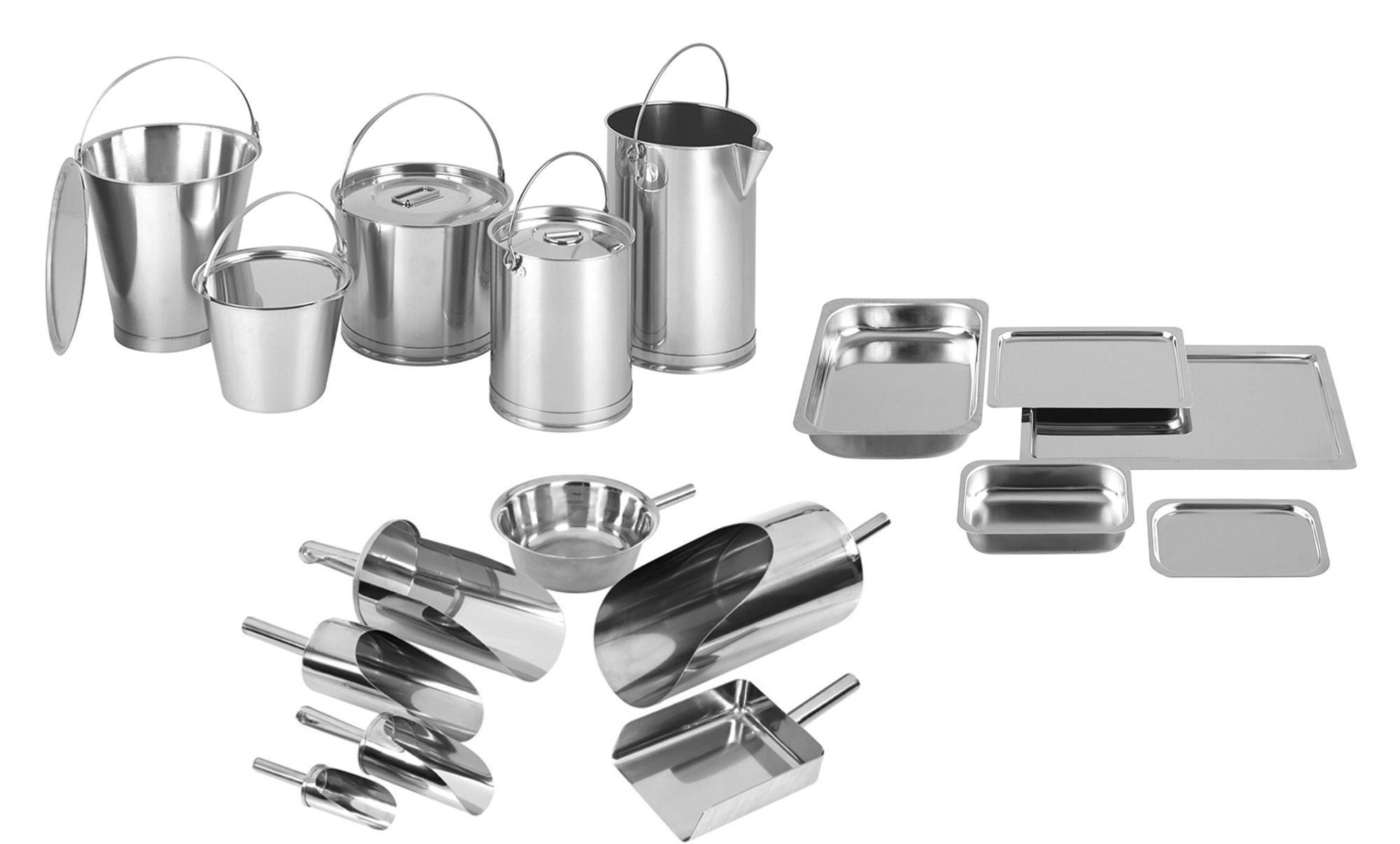 For enquiries about our range of process equipment, or to arrange a discussion with an Adelphi representative,
please contact sales@adelphi.uk.com or call us on +44 (0)1444 472300.[:]