Chat with us!
News Blog
Keep up to date with the latest news, insights and features from the Adelphi Group of Companies
Back to School – Laboratory & Pharmaceutical Equipment for Academic Institutions
October 5, 2020
Same School – New Conditions
Off-the-shelf     *     ISO 9001:2015 certified     *     A more hygienic choice
As we continue to adapt to the 'New Normal', many education facilities are facing the substantial challenge of adding to their equipment stores, as students can no longer share equipment as closely as before. Now is a crucial time for schools, colleges and universities to put safeguarding in place for the rest of 2020 and beyond…
Tubes
Adelphi Manufacturing's widely loved Tube Folding Pliers (pictured below left) offer simple and reliable closing of metal tubes. The range also includes solutions for students to fill, seal, trim and code plastic and laminate tubes.
Find out more >>>

Vials
Hand-held crimping and de-capping tongs (above right) ensure perfect reproducibility of seal crimp quality for pharmaceutical vials. Loved by schools of pharmacy and research laboratories across the globe, find out more >>> about the full portfolio for filling, closing and inspecting vials.
Ampoules
Adelphi Manufacturing's Ampoule Sealer (below left) is ideal for academic laboratories. Options are available for opening, filling, closing and inspecting of ampoules from 1mm to 50mm. Browse the full range >>>

Liquid Inspection
The Apollo II liquid inspection unit (above right) is currently being used in the University of Oxford laboratory, where the team are developing a vaccine against Coronavirus. It conforms to the European Pharmacopoeia Specification 2.9.20, and provides a simple method for the detection of visible particles in ampoules, vials, and bottles.
Pharmaceutical Dispensing
Adelphi Manufacturing's comprehensive tablet and capsule processing range includes both manual counting trays and the highly regarded ProFiller series, which enables pharmaceutical institutions to efficiently and accurately orient, separate, fill and close capsules, at a rate of up to 9,000 per hour.
By popular demand, our capsule counting tray is now available individually as well as in packs of 5. Investing in stainless steel processing equipment rather than plastics is essential to guarantee optimum levels of hygiene for students – stainless steel can be cleaned with alcohol-based disinfectants, and can be used in industrial dishwashers/ autoclaves.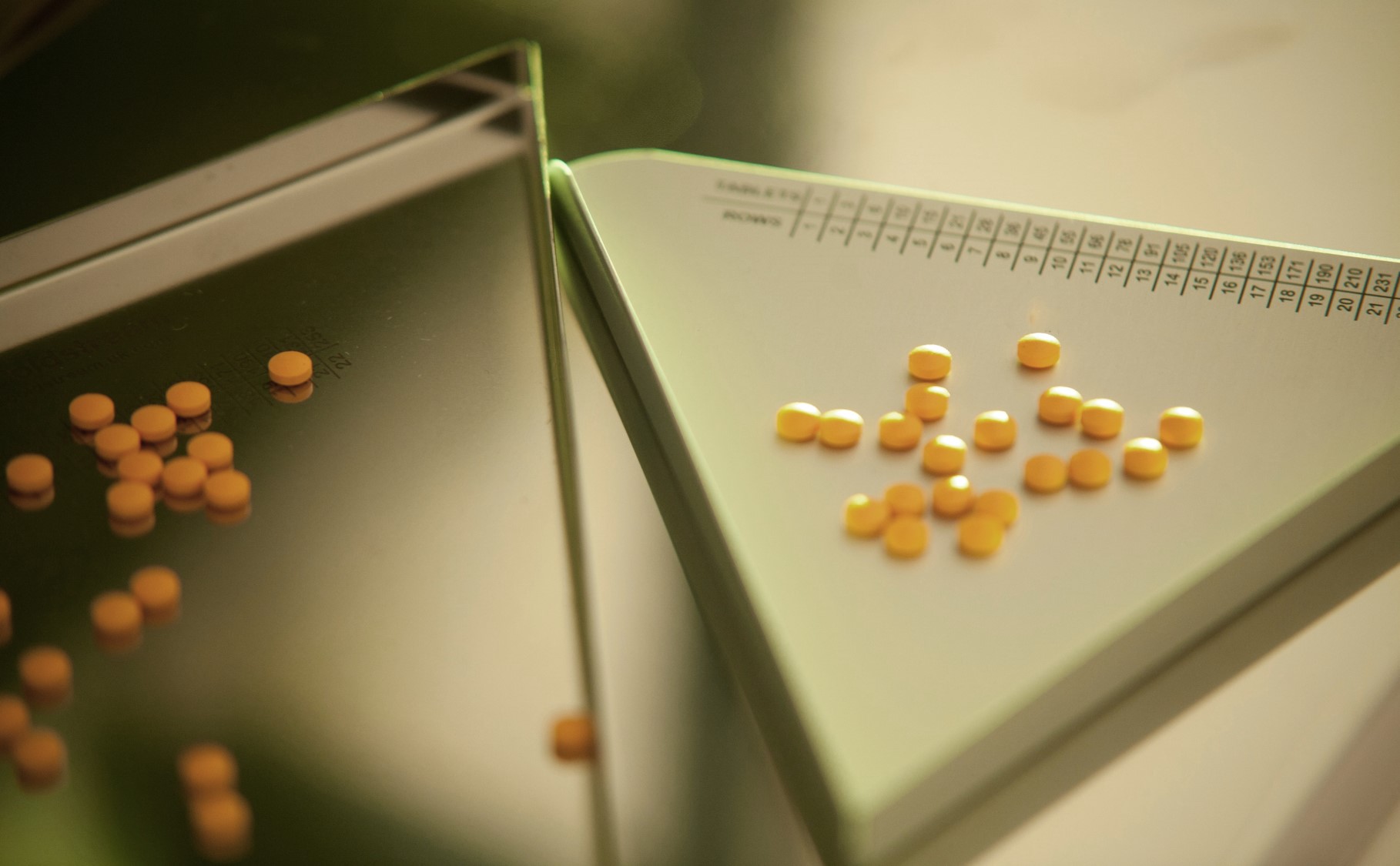 To enquire about equipment for your school, college or university,
call Adelphi Manufacturing on +44 (0)1444 472300 or email us today >>>